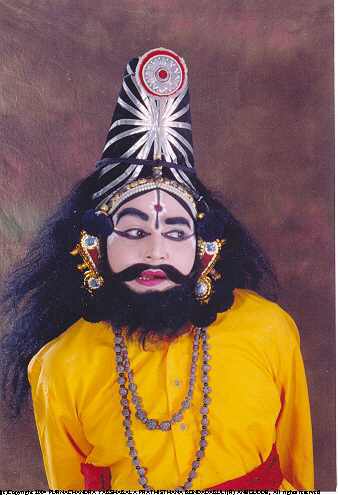 Kondakuli playing the role of Arjuna masqueraded as a Sanyasi to approach Subadre.
Some of the most mirthful and comical roles played by him are Gopalaka (Herdsman) of Chandravali, Vijaya in Maruthi Prathapa, Bahmana in Rathnavathi Kalyana etc.
Arjuna, Beema, Sudhanva, Darmangadha, Baratha, Babruvahana, Abimanyu, Lava Kusha, Marthanda Teja, Kamala Dwaja, Rudhra Kopa, Jamadhagni, Parashurama, Vishvamitra, Manmatha, Ashwathama, Sugreeva, Bishma, Veeramani, Yayathi, Shanthanu, Dhrona, Balarama, Ruthuparna, Chandra Haasa, Madana Thrishanku are the Dheera lalitha Prathinayaka roles played by him.